Apple Cottage in Buckland Court, South Devon
The Area
Two local steam railways!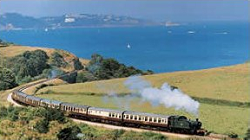 The steam train from Dartmouth to Paington starts off on the other side of the River Dart at Kingwear and travels along the wooded east side of the River Dart. It then turns towards to coast and after a couple of stops you arrive at Paington which is a bustling town on Torbay. By catching the bus it easy to get to Torquay.
The steam train from Totnes to Buckfastleigh runs along the banks of the beautiful Dart river for 7 miles of unspolit countryside. At Buckfastleigh you can visit the Butterfly and Otter sanctury as well as a tour of Buckfast Abbey.
Dartmouth
There are many fabulous boat trips from Dartmouth, up the river to Totnes or down the river, past the castle and out into the historic river mouth. There are seal, bird and basking sharks viewing excursions that can be arranged on the quay in Dartmouth. A Dartmouth tourism website. The tide times for Dart Harbour are available here.
Dartmouth Golf & Country Club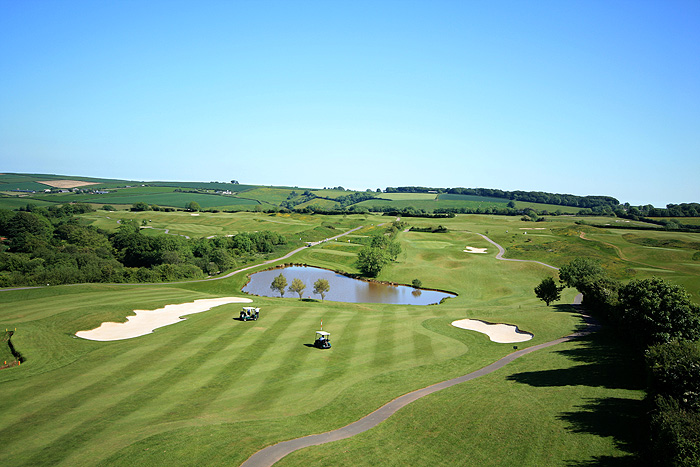 Just a few minutes from Apple Cottage is the Dartmouth Golf & Country Club. Dartmouth Golf & Country Club offers excellent leisure facilities for the golfer and non golfer alike. The two top golf courses in Devon are complimented with a driving range and other practice facilities for those who wish to practice their golf swing. If you are looking to relax and unwind, Dartmouth Golf & Country Club also boasts a superb health spa leisure suite, complete with swimming pool, sauna, steam room, spa, beauty treatments and sun bed along with a fully equipped gymnasium affording the latest cardio-vascular equipment. At Apple Cottage there are vouchers which allow discounts of 20% off on Golf. The website for Dartmouth Golf & Country Club is available here.
Local music pub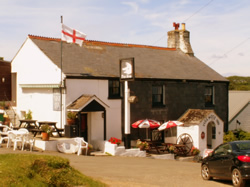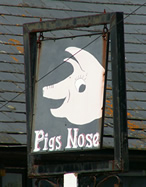 The Pig's Nose is one of two pubs in East Prawle. It is famous for its live music and vibrant atmosphere and get's very busy on the summer weekends but has a fantastic ambiance. Recently it won the CMRA "Best Pub in Devon" award. Live music is either in the hall at the back when it is a known band with a following or in the bar if it is a smaller local band or folk group. Parking is not easy but never impossible. The pub is on the village green so there is plenty of space to sit on the grass. They are known for their cider selection.
Slapton Ley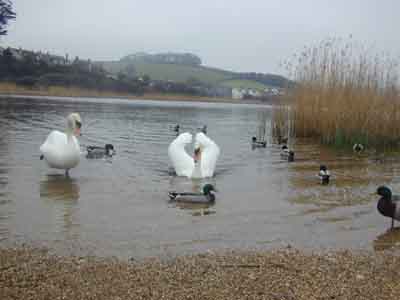 Slapton Ley is the largest natural lake in south-west England. Although it is only separated from the sea by a narrow shingle bar, it is entirely freshwater. The lake is surrounded by Reedbeds, marshes and woodland habitats. The website is www.slnnr.org.uk.
Exercise Tiger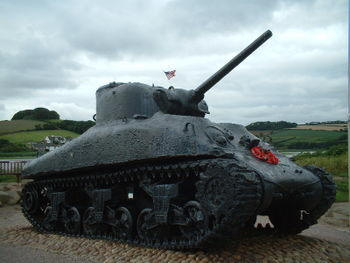 During 1943 Slapton Sands was used as a area for military excercises. Over 1000 US troops were stationed there. You can read more about this by clicking here.
The Story of Old Hallsands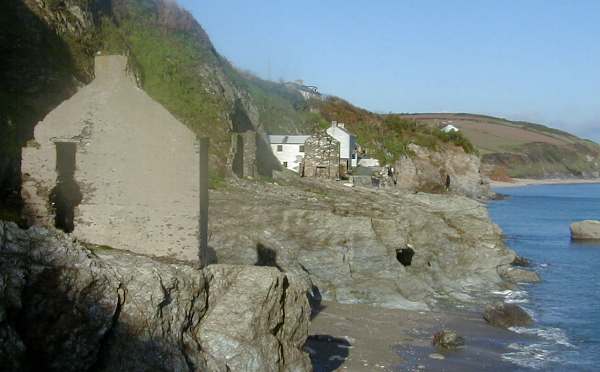 Hallsands was a fishing village that grew up during the 18th and 19th centuries. You can find out more about it's interesting history here.
Greenway Estate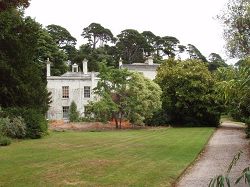 Greenway Estate is a local attraction near to Apple Cottage. It was bought in 1938 by Agatha Christe and then became National Trust property in 1999 as a Grade II* listed building. More information is available from Wikipedia and The National Trust.
Coleton Fishacre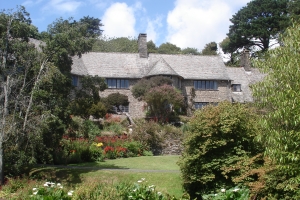 Is another local National Trust property which is open to the public. It was built in 1925 for Richard D'Oyly Carte the then owner of the Savoy Theatre, the D'Oyly Carte Opera Company and the Savoy Hotel. More information is available from Wikipedia and The National Trust.